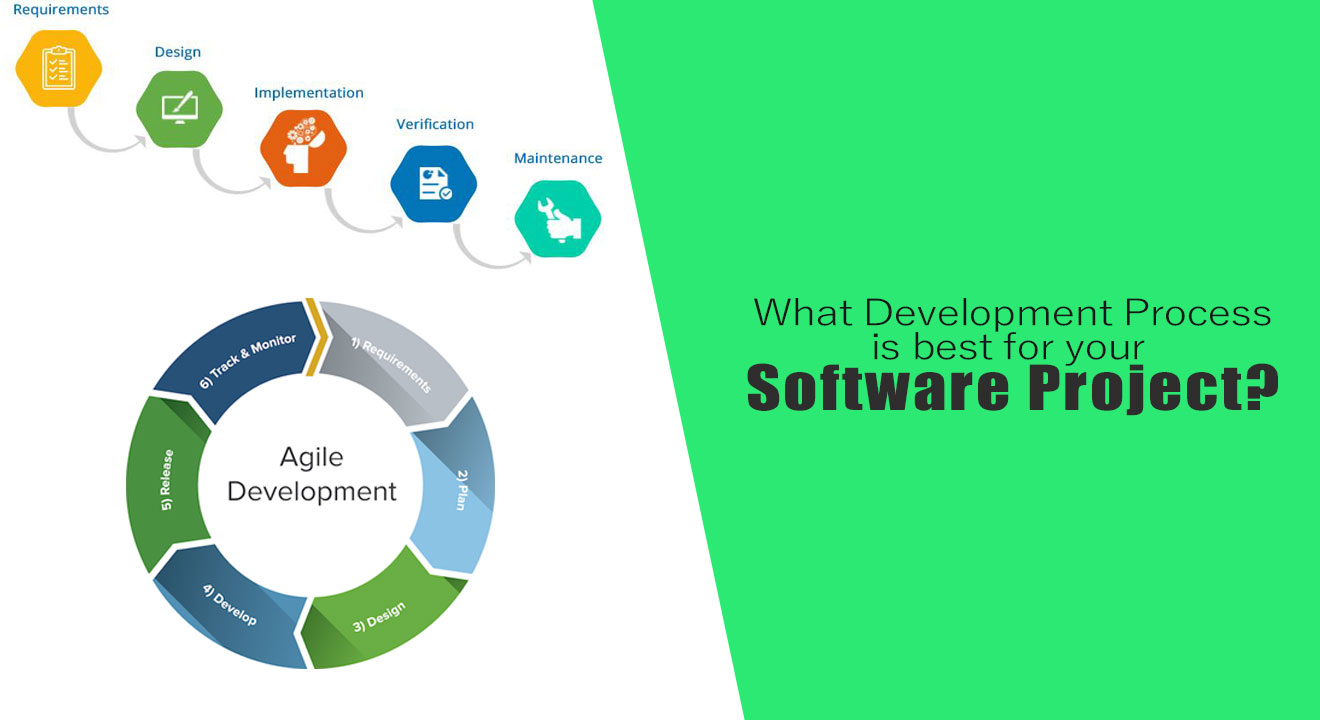 Finding the right development cycle for your project is very important. But with so many options, it can be very confusing for you to figure out which one is the best. There are lots of unique ideas for you to consider here, with SCRUM and Waterfall being the best ones. But which one works better for you?
SCRUM
SCRUM is a very good framework, and it's also a control process toolkit. The idea behind it is it allows you to lower the complexity of a project. It also boosts your focus on creating products that offer you all the help you need for your business necessities naturally.
In the case of SCRUM, the iterations of fixed length are known as springs, and these can take 1 or even 2 weeks until the team delivers the software module. The SCRUM approach is focused on harnessing agile methodologies. As a result, you get to have a very efficient framework that you can use to follow tasks and manage responsibilities and meetings. That makes project management and development a lot easier in the long run.
There are 4 main ceremonies of SCRUM that offer structure for all sprints. These are sprint planning, sprint demo, sprint presentation and daily standup. During each spring period, you will get to use some visual objects in order to obtain gradual feedback and showcase signs of progress natural.
You will notice 3 main roles in the case of SCRUM. You have the product owner who represents your business. Then you have the SCRUM master which defines the sprint planning, daily SCRUM and spring retrospection. And lastly, you have the SCRUM team, which focuses on the project development.
Waterfall
Waterfall is a model that brings in front a linear-sequential lifecycle. It's very easy to use, and it requires you to complete each phase before you go to the next one. This is a very good development approach if you have smaller projects with precise requirements. You need to review them after completion, and that will help you figure out if the approach you have is good or if you need adjustments.
There will be some testing, but that happens only after the completion of the entire development experience. That's why Waterfall is a very good option when you have concrete, professional project requirements.
Which is the best?
Waterfall is offering a good approach for the smaller projects. It offers a sequential pattern that's similar for every project. There's no phase overlapping; everything is worked on step by step. You will need documentation for every phase, which makes coding and testing a lot easier. SCRUM, on the other hand, offers enhanced responsibility for each one of the team members. It also comes with an increase in project visibility, and you can also make the amendment process a lot easier. Not only that, but you have enhanced quality and reduced expenses, all while having a shorter time to market. Both technologies are very efficient, so it's important to test them out and see which one works for your business. Normally Waterfall is great for smaller scale projects, whereas SCRUM works great for just about all types of projects!