SCRUM vs. Waterfall – Which Development Process is best for your Project?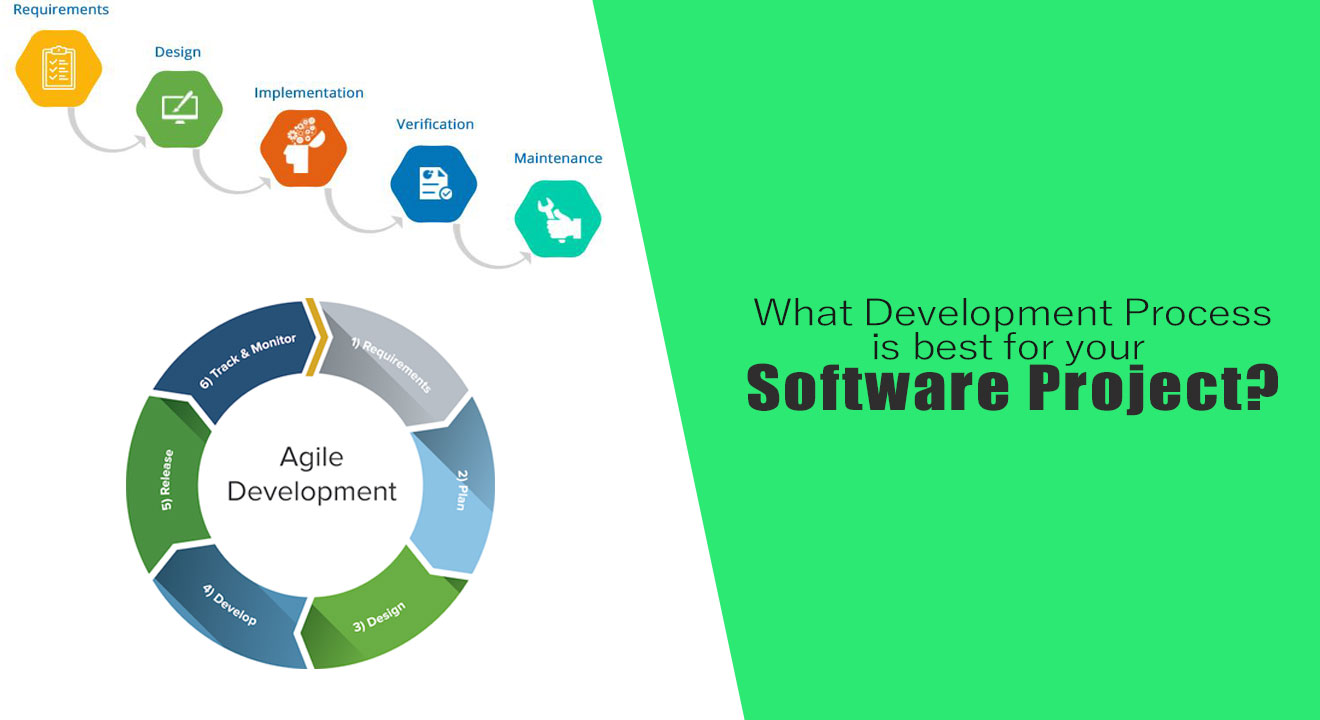 Finding the right development cycle for your project is very important. But with so many options, it can be very confusing for you to figure out which one is the best. There are lots of unique ideas for you to consider here, with SCRUM and Waterfall being the best ones. But which one works better for you?
SCRUM
SCRUM is one of the most popular process frameworks for implementing Agile, and it's also a control process toolkit which is iterative and flexible. The idea behind it is it allows you to lower the complexity of a project. It also boosts your focus on creating products that offer you all the help you need for your business necessities naturally.
In the case of SCRUM , the iterations of fixed length are known as springs, and these can take 1 or even 2 weeks until the team delivers the software module. The SCRUM approach is focused on harnessing agile methodologies. And form a very efficient framework that you can use to follow tasks and manage responsibilities and meetings. That makes project management and development a lot easier in the long run.
There are 4 main ceremonies of SCRUM that offer structure for all sprints. These are sprint planning, sprint demo, sprint presentation and daily standup. During each spring period, you will get to use some visual objects in order to obtain gradual feedback and showcase signs of progress natural.
You will notice 3 main roles in the case of SCRUM. You have the product owner who represents your business. Then you have the SCRUM master which defines the sprint planning, daily SCRUM and spring retrospection. And lastly, you have the SCRUM team, usually consists of 5-7 members which focuses on the project development.
Waterfall
Waterfall which might be more appropriately called the "traditional" approach is a model that brings in front a strict and linear-sequential life cycle unlike the flexible nature of the agile methodologies. It's very easy to use, and it requires you to complete each phase before you go to the next one. The Waterfall model originated in the manufacturing and construction industries, both highly organized and well structured environment where changes can be too expensive or sometimes even impossible.
The key concept behind the Waterfall model is planning the whole project at the very beginning and then following the planned stages till the product is delivered. This means that the team goes through every stage in a linear way and can neither move forward without finishing the previous task nor move backward. This is a very good development approach if you have smaller projects with precise requirements. You need to review them after completion, and that will help you figure out if the approach you have is good or if you need adjustments.
There will be some testing, but that happens only after the completion of the entire development experience. That's why Waterfall is a very good option when you have concrete, professional project requirements. The method is easy to use, doesn't require special training or extra managerial positions, like in some other practices.
Scrum and Waterfall are such opposites that it's hard to say which one is better. The choice depends on the project and on some other factors related to the organization.
Which is the best?
When considering Waterfall model, planning risks are very high since all the phases of development depends on the previous phase's result. Poor planning is much costlier due to the strict budget and time limits. Waterfall is offering a good approach for the smaller projects since planning is much easier than large scale projects. It offers a sequential pattern that's similar for every project.
There's no phase overlapping; everything is worked on step by step. It is a better approach to use in the case of an inexperienced development team. You will need documentation for every phase, which makes coding and testing a lot easier. Simply, the Waterfall model is best for Projects where you're working with other organizations or remote workers, Projects with a fixed scope, time and budget, Smaller, well-defined, and simpler projects and for Projects with an absent client.
SCRUM, on the other hand, offers enhanced responsibility for each one of the team members as there is no project manager telling the Scrum Team what to do and when. Instead, the team decides by themselves what work they can complete in each sprint. They all work together and help each other, improving teamwork and empowering each team member to be independent. This increase team accountability. It also comes with an increase in transparency and project visibility, and you can also make the amendment process a lot easier as it has short sprints and constant feedback throughout the development process. Not only that, you have enhanced quality and reduced expenses, all while having a shorter time to market and by having constant communication among team members. It helps to make awareness of all issues and changes as soon as they arise.
What are the trends?
Scrum is implemented in many software development teams throughout the world, and most Scrum projects are considered successful. The foremost disadvantage with implementing Scrum lies in comparatively high financial and time investments needed to start working. The scrum team requires to have proper experience and commitment. Specific Scrum rules and practices have to be taught by an invited Scrum-master, and even then teams typically slowly adapt to the changes. Therefore, wise change management is required.
Conclusion
Both technologies are very efficient, so it's important to test them out and see which one works for your business while keeping in mind the scope, risks, and obligations of your project. The general argument is if you have a clear picture of what the final product should be, you have fixed requirements that won't change, and you're working on a relatively simple project, the Waterfall is a better choice than Scrum. And similarly, the opposite If you don't have a clear picture of the final product, you anticipate changes, and you're working on a complex project, Scrum is superior. Normally Waterfall is great for smaller-scale projects, whereas SCRUM works great for just about all types of projects!
10 Essential WordPress Plugins for your Blog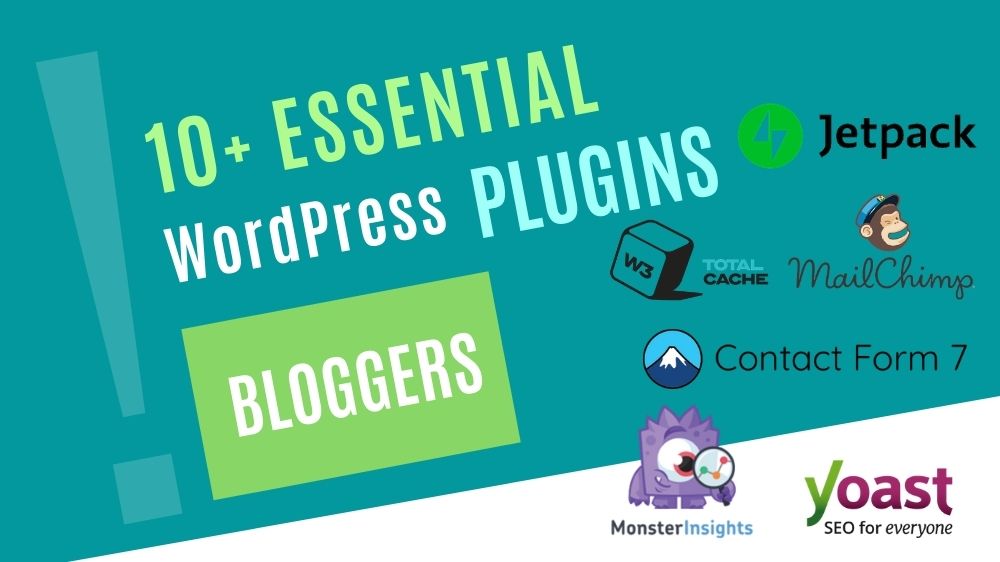 It's time to identify the Essential WordPress plugins for your blogs.
In my previous articles, I explained the basics for WordPress beginners. If you are a newbie to blogging, please go through them.
Free WordPress Hosting On Google Cloud Platform
Once you setup your WordPress website, you should know what WordPress plugins that you need to install to your site. It's necessary to identify the best and essential WordPress plugins if you want to make your site perfect and rank on the internet.
In this article, I explain 10 essential WordPress plugins that you should install on your WordPress blog.
OK… Let's start.
1. Contact Form 7

Contact us page is essential for any website, and it helps to make your blog perfect and trustworthy. That's why I start with Contact Form 7.
There are many contact form plugins such as Gravity Forms, WPForms, Ninja Forms, Form Craft, and many more.
Contact Form 7 plugin is not fancy as some other plugins and very simple to configure. It always does what it suppose to do since I started to use that. That's why I recommend Contact Form 7 for you.
Contact Form 7 can manage multiple contact forms, can customize the form and the mail contents with simple markup. More than 25000 people download the plugin every day and have more than 5 million active installations. I think these statistics are more than enough for you to trust Contact Form 7.
2. Akismet Anti-Spam

I remember the first few days of my blogging life. There were only 3 Articles on my blog and the very few visitors came to my site for a day.
But in my WordPress dashboard, there were 10-20 notifications in the comment section. I surprised and approved them because I don't have much idea about spams on those days.
When I read them, they are full of links that are direct to some affiliate sites. Then I realize the thing and send them into the spam section. But also there were some comments that I was unable to figure out where they are spam or not.
Spammers only want to put their links on your articles, not to join with your discussion.
Then I found the solution Akismet Anti-Spam.
This plugin automatically checks all your comments and filters ones that look like spam and send them into the trash. And also, it keeps the history of comment status that helps you to analyze your comments.
More than 25000 people download the plugin every day and have more than 5 million active installations.
To activate a plugin, you need Akismet API Key that you can get free from their website.
3. Yoast SEO

Do I need to explain this plugin? If you are a blogger, you must know about the Yoast SEO WordPress plugin.
You may read many articles related to search engine optimization, and words like 'Content is the King' are very familiar to you. But is there anyone who can guide you to write SEO content like a pro, without paying anything.
Related: How to Get High-Quality Backlinks to Rank your Website on Google in 2020
Yoast SEO #1 and the most powerful and one of the essential WordPress plugins for SEO. They frequently update their plugin for better performance and compatible with google algorithms. That's how they maintain their position as #1.
They support you to…
setup focus keyphrase
writes a perfect meta description
increase readability.
setup a suitable image alt attribute
manage internal & external links
setup XML sitemap with one click
manage social shares
….. in order to rank your website on Google.
More than 75000 people download the plugin every day, with more than 5 million active installations.
4. MailChimp

Connect with your audience is very important when you plan to earn from your blog. By using subscribing forms, you can collect an email list, and it will help lots for your email marketing campaign.
Mailchimp is a newsletter service that supports for your email campaign.
Mailchimp WordPress plugin connects your blog with your Mailchimp account. It allows you to add various signup methods to your blog and collect the mail list of subscribers.
You can create userfriendly and attractive subscribing forms using Mailchimp, and you can place this form anywhere in your site.
Subscribing form makes your website more professional, and it helps to build trust with your audience.
5. Jetpack
Like its name, Jetpack is a pack of awesome plugins. Developed by Automatic, the company behind WordPress. Jetpack is of the most popular and powerful multi-featured plugin.
Once you start to use Jetpack, you can remove many plugins from your plugin list.
Few features of the Jetpack plugin…
Brute-force attack protection and spam filtering.
Downtime monitoring and inform if your site is down.
Take backups of your site, either once daily or in real-time.
Contact Form.
Analyze your traffics and can combine with Google Analytics.
Lazy loading for a faster mobile experience.
Social sharing buttons.
SEO tools (but I recommend Yoast SEO plugin for your site SEO).
There are many more features that you can experience with the Jetpack WordPress plugin.
6. W3 Total Cache

Site speed is a very crucial fact when ranking websites on Google. With W3 Total Cache WordPress plugin, you can increase your website speed by 10 Times.
W3 Total Cache is one of the best caching plugins for performance optimization.
W3 total cache, store version of your webpage data in a cache, when someone visits your site they serve cache version. That's mean they skip run PHP script and increase the site speed.
And also, when someone visits your site page, this plugin sends the compression version of your page. That also helps to increase page loading speed.
There are many more features that W3 total cache support to increase site performance.
7. WP Rocket

WP Rocket is another popular WordPress plugin that helps to improve WordPress performance.
In the above we discuss W3 Total Cache plugin, it's free but WP Rocket is paid plugin. WP Rocket performs more effectively than W3 Total Cache.
Related: WP Rocket WordPress Plugin Review
Few features of the WP Rocket plugin…
Provide a very userfriendly dashboard.
Content delivery network (CDN) compatibility.
Media Optimization.
Database Optimization.
Minification.
Mobile detection & caching.
eCommerce friendly.
Exclude content from the cache.
Web hosting compatibility and many
8. Monster Insights
Monster Insights is the best and most popular google analytics plugin for WordPress website.
They provide lots of analytics data about your audience. Such as traffic source, country, page views and many more.
And also, they support some tracking features such as Ads tracking, File download tracking, Form tracking, Facebook instant articles tracking and many more.
The reason that I love this plugin is we can set up it by a few clicks and their dashboard is very userfriendly. Their main goal is to provide valuable analytics data to make decisions to grow your online business.
Related: How to Add Google Analytics to WordPress with Monster Insights
Featured reports…
Audience Report
Behavior Report
Content Report
Ecommerce Report
Search Console Report
9. All-In-One WP Migration

Let's assume that you want to change your hosting provider (ex: change hosting provider Hostgator to Bluehost). Therefore you need to export whole your WordPress website (posts, pages, images, plugins, etc).
What is the best way to do that?
The solution is the All-In-One WP Migration plugin.
Related: Migrate your Site with All-in-One WP Migration
You can export your whole WordPress website including the database, media files, plugins, and themes by single clicks.
There are no dependencies on this plugin. That means plugin does not require any PHP extensions and works with all versions of PHP from v5.2 onwards.
This is an one of the essential wordpress plugins for every wordpress developer.
Download All-In-One WP Migration
10. Share Buttons by AddThis

'Sharing is caring'
It's not a secret that social media is the best platform to find your audience. There are lots of social media platforms such as Facebook, Instagram, Pinterest, Linkedin, and many more.
If your reader loves your article, they will share your content on their wall. Therefore you have to include social share buttons on your blog. You can use the AddThis share button plugin for that.
It is very easy to set up the AddThis plugin with your blog, and buttons are customized, simple, and very attractive.
This plugin lets you connect more than 200 social channels such as Messenger, WhatsApp, Facebook, Twitter, Pinterest, and many more.
Conclusion
Selecting suitable WordPress plugins for your blog is not easy if you are a newbie for the WordPress platform. There are thousands of WordPress plugins. So there is a high chance to install useless plugins for your blog site.
In this article, we discuss very essential WordPress plugins that you should install on your WordPress blog site to make it perfect.
Don't go with useless plugins, these list of plugins are more than enough to make your blog perfect and professional.