Get a free USA phone number to verify accounts
Today I am going to show you how to get a free USA phone number to verify accounts. you can do this on your android device or on your PC. if you are using your PC you need to install Bluestacks first. we are using a text plus account to get a free USA phone number. this is an android application so, you need an android device or android emulator like Bluestacks to run this application. if you want to learn how to install Bluestacks watch this tutorial.
Follow these steps to get your free phone number now
Step 1- Install text plus application
First go to play store and search for text plus application. Then install text plus application in your android device.
Step 2- Create text plus account
Open text plus application and click on sin up to create new text plus account. Then enter your details and create a new text plus account.
Step 3-Verify email address
Now go to my profile in settings tab. then select verify email button. Then a email will be sent to your email address. Go to your email and click on the confirmation email to confirm Text Plus account.
Step 4- Get custom number from text plus
Go back to settings tab. then tap on the area saying get your free Text Plus number. Select a state and area code you like and click get custom number. Then complete the human verification test.
Your done !!. You will get a free USA phone number now. With this phone number you can send and receive SMS.
You can use this phone number to verify accounts like Facebook, Whatsapp, and google. but some accounts cannot be verified through this number. For example, you cannot verify PayPal accounts with this number. This is a real quick way to get a free USA phone number. If you have any questions please leave a comment. If you need more guidance on how to do this watch my YouTube video below.

Top 5 free Bootstrap Admin templates 2018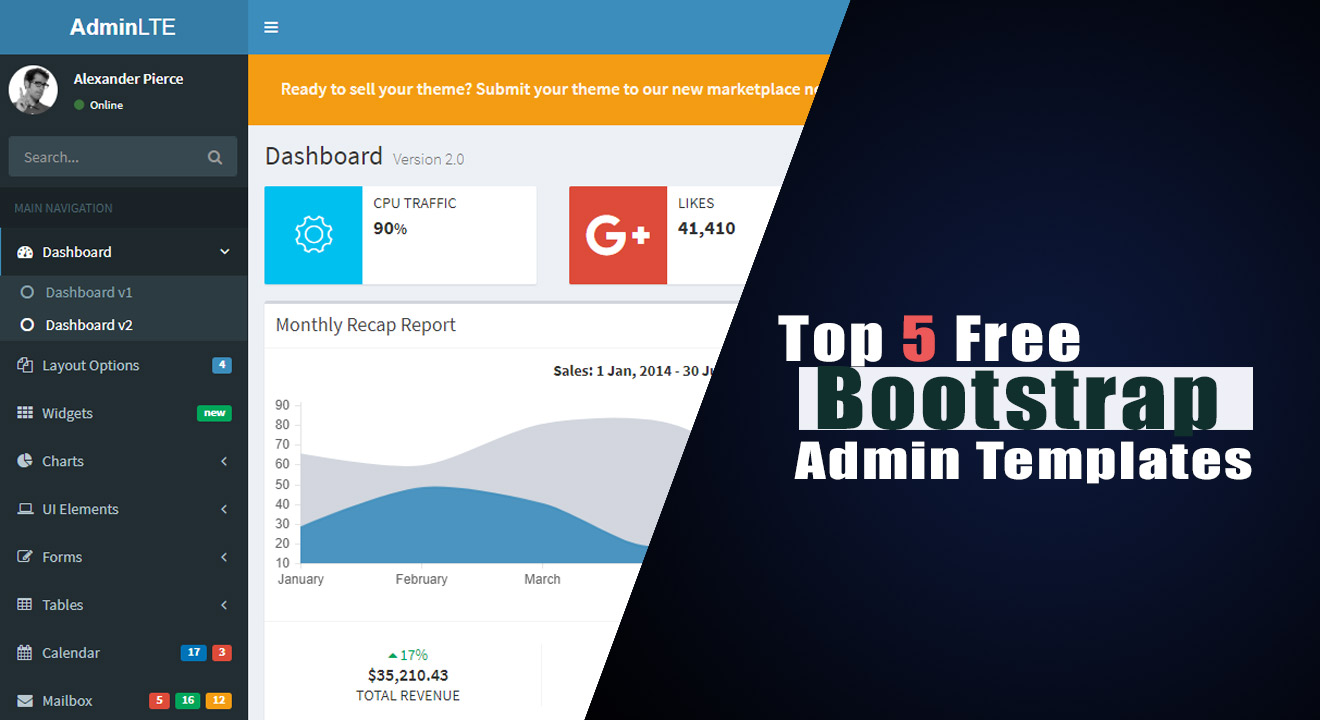 Adminator is a great free admin template which has a mobile friendly fully responsive design. Its Based on Bootstrap 4 packs the latest and many more libraries and plugins that are very useful in your projects. This is the most recommended free admin template for your projects. Feel free to let us know what you think about the admin template.
Gentelella also a fully responsive and full featured admin template that is available free. Template is build on Bootstrap 3 which is great for your project. This admin template has all the features needed to compete with premium templates out there. Enjoy the template on you project and tell us what you think about the template on the comment section.
AdminLTE is a great admin template that provides a range of responsive, reusable, and commonly used components for absolutely free. It features over 1000 icons, 6 different skins, and plenty of more features.Try it out and let us know what you think about the template.
Matrix Admin is yet another awesome bootstrap admin template which is a absolutely free. This also has many plugins that comes with it that will be very handy in your projects. This theme consist of two different dashboards. Try the admin template and let us know what you think.
star admin is a pre-built template that has a great look and feel. Their design is fully modern and up to date and the UI is really attractive and professional. Overall, the free Star Admin template pack is ideal for creating admin panels, e-commerce systems, project management apps, and more. Try it out!!
DemoDownload